And how they benefit your business and your customers.
Here are all the brands available at TPS, a wide range of parts available to suit all customers' needs and prices.

Genuine Parts are identical in quality to the parts used in new-vehicle production, so your customers can be reassured that they'll work perfectly.
They're the right parts, at the right price, and they're designed to fit first time – saving time and money in your workshop. And there's more:
• They're manufactured to Formula Q standards, Volkswagen Group's strict quality assurance system
• They help vehicles retain their value, and offer the lowest cost of ownership over the vehicle's life
• Availability is guaranteed for 15 years after the end of vehicle production*
• They're covered by a two-year warranty**
• Warranty claims can be made at home or abroad, with no upper limit
• Vehicle warranty is ensured with Volkswagen Group Genuine Parts™.
*For parts needed for road worthiness. **Excludes wear & tear. See full warranty Terms and Conditions.

The perfect choice when a cost-effective parts solution is required for SEAT, ŠKODA, Volkswagen Passenger Car and Commercial Vehicle models in their fourth year or older.
Every part in the FourPlus range is manufactured in line with the Formula Q quality assurance system and receives the same rigorous testing procedures as a Genuine Part. So you and your customers get Volkswagen Group quality, with substantial savings and no compromises on safety.
Other FourPlus Benefits
• Highly-competitive prices mean substantial savings compared with Genuine Parts
• The savings are made only on cost – NEVER on safety
• All FourPlus Parts are designed to fit first time, saving money and wasted time
• All FourPlus Parts are covered by a two-year warranty†.
†Excludes wear and tear.

Over 500 competitively-priced automotive parts and consumables, regularly reviewed and updated to meet the latest requirements.
The right choice for professional automotive workshops.
Quantum products are made to the highest spec, which means equivalent or higher than the original equipment specification. The aim of the Quantum range of parts and lubricants is to cover the majority of UK passenger vehicles and vans.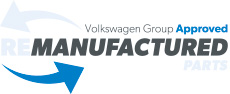 Volkswagen Group operates a remanufacturing process that mirrors the level of detail employed in the production of new units.
Every remanufactured part is completely disassembled and every component is inspected in line with the same quality standards and tolerances employed for new units fitted in vehicle production.
Guaranteed quality standards, exactly what you'd expect from the Volkswagen Group – all reliably delivered by TPS.
To find out more about any of the ranges detailed here, speak to your local TPS Centre.