Part of Volkswagen Group UK
Supplying Genuine Volkswagen Group Parts to the trade since 2006
About TPS
TPS provides the independent automotive trade with an efficient and convenient way to order and buy vehicle parts.
With 82 TPS Centres nationwide, we provide parts to trade customers who service and maintain Volkswagen, Audi, SEAT, Škoda, CUPRA and Volkswagen Commercial Vehicles.
TPS promise
We're constantly striving to offer our customers the best possible parts, products and service that can be passed on to your customers.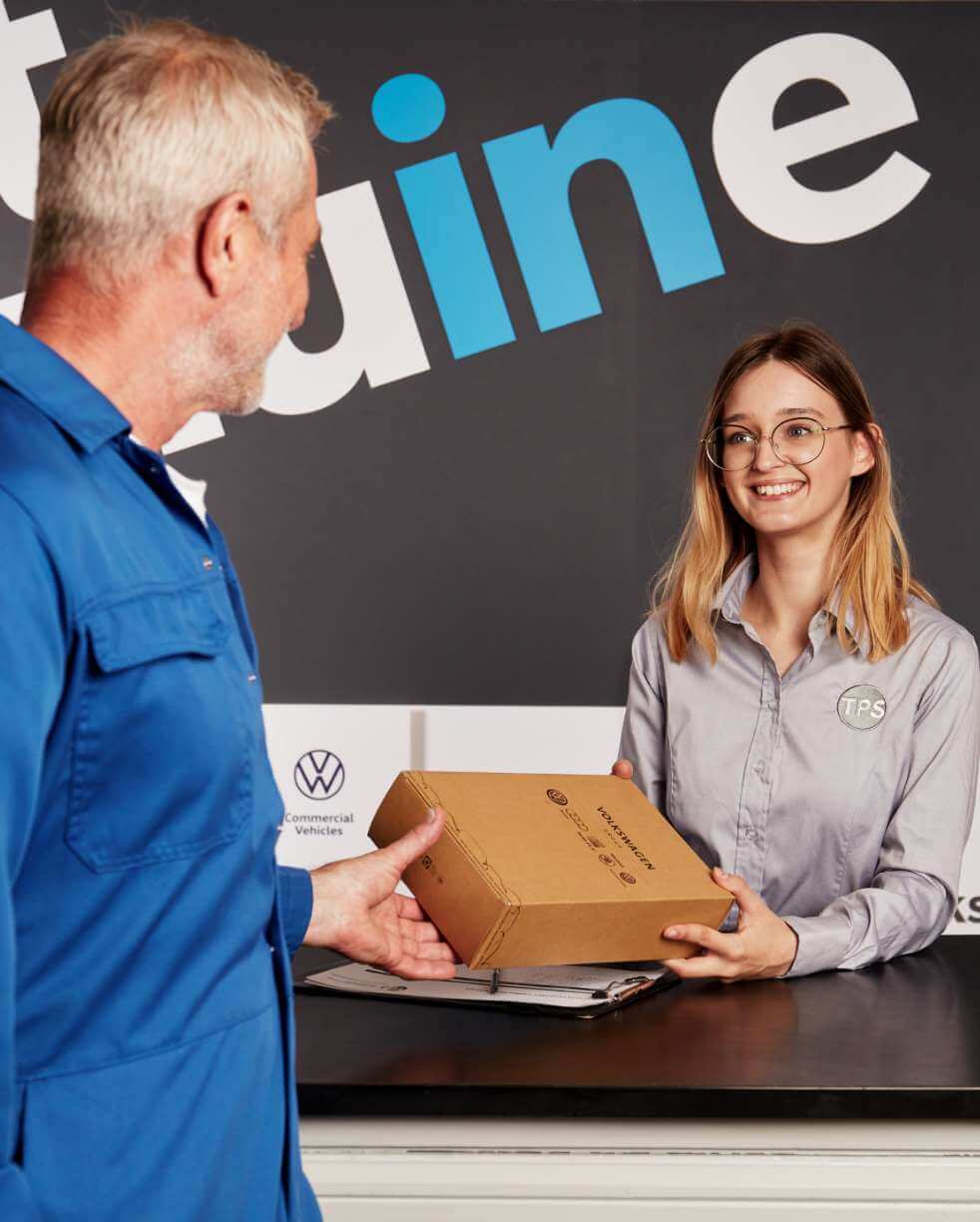 What you can expect

Genuine peace of mind
Every Volkswagen Group Genuine Part and FourPlus Approved Part is designed to fit first time, every time.
Learn more

Exclusive promotions
Enjoy regular deals, savings and rewards across our comprehensive range of parts and products.
View promotions

Exceptional service
Our expert team will accurately identify all your part needs, six days a week.

Our customers consistently rate us highly in terms of Customer Satisfaction and report that we are 'easy to do business with'.

Wide product range
Our extensive parts range covers all Volkswagen Group vehicles with Genuine Parts, Approved FourPlus Parts and Quantum consumables.
Learn more
A brief history of TPS
In 2006, we established our first TPS Centre in Derby in response to the automotive industry's need for a more efficient and convenient way of ordering and purchasing Volkswagen Group Genuine Parts.
The UK industry welcomed this innovation, and by the end of 2007, the number of centres had grown to 57. Our network has since expanded to 82 TPS Centres.
We strive to deliver Volkswagen Group Genuine Parts, Quantum Oil, Quantum Consumables, and FourPlus products to trade customers. We take pride in building long-term partnerships with independent garages and providing them with high-quality products and services.
In 2012, we launched our Apprentice Scheme to further our commitment to the continual evolution of the industry and to attract new talent.
We are continually seeking talented professionals to provide exceptional customer service. Please visit our TPS Careers page to explore the current job openings