We are TPS
With our full-scale national launch way back in 2006, TPS became the UK's first trade operation to be owned and run by a leading automotive manufacturer.
TPS is part of Volkswagen Group UK, supplying parts for Audi, SEAT, ŠKODA, Volkswagen passenger cars and Commercial Vehicles to our customers in the independent motor trade. Our knowledgeable team and on-demand deliveries mean we support your business to provide the best possible service to your customers.
This means that at every TPS Centre you'll find:
Daily deliveries and extensive stock held and maintained on site by Volkswagen Group UK
Our friendly and knowledgeable team ready to provide advice and expertise
A partner that's 100% focused on meeting the ever-changing demands of the motor trade industry we work in.
With over 80 TPS Centres supplying the UK, our network is large and well-connected, working with you to keep the nation's vehicles on the road and moving.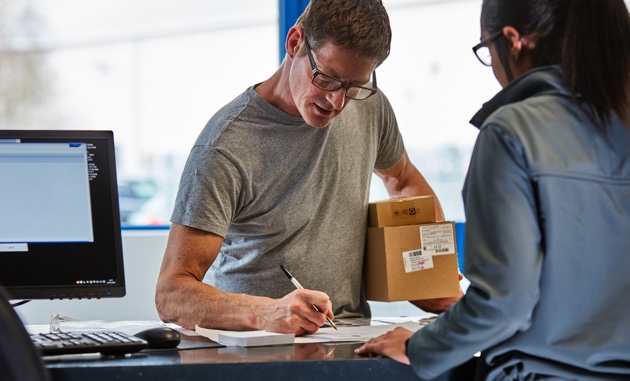 Trade customers are our no.1 priority
Our business success has been built on providing high-quality parts to the Independent Motor Trade – the trusted experts, with the knowledge and skills to fit Volkswagen Group Genuine Parts exactly as intended.
You can count on us for...

GENUINE QUALITY

Every Volkswagen Group Genuine Part™ and FourPlus Volkswagen Group Approved Part is designed to fit first time, every time.

You and your customers benefit from the highest standards of safety, design, materials, manufacturing and quality control
Every Genuine Part has a two-year warranty (excluding wear and tear) – peace of mind for everyone.

EXCEPTIONAL SERVICE

Our knowledgeable professionals who can accurately identify all your parts needs
Open six days a week – check your local TPS Centre for details.

EXTENSIVE ACCESSIBLE STOCK

A comprehensive stock of Volkswagen Group Genuine Parts™ and Volkswagen Approved FourPlus Parts Range
Extensive stocks of Quantum products, including lubricants, consumables, batteries and more – suitable for most vehicle makes.

EXCLUSIVE, MONEY-SAVING PROMOTIONS

From discounts and offers on specialist Genuine Parts, to savings on oils and consumables, we create offers to suit your business.
Not a trade customer?
Speak to your local TPS Centre for recommendations of local garages that can help you find and fit Volkswagen Group Genuine Parts and Quantum consumables for your vehicle.