Part of Volkswagen Group UK
Supplying Genuine Volkswagen Group Parts to the trade since 2006

TOTAL LOSS AVOIDANCE (TLA) PROGRAMME
FACT
Your customer and the insurer are reassured in the knowledge that the best possible parts will be used in repairing the vehicle.
Many people find having to deal with their vehicle being written-off both upsetting and financially challenging. The TLA programme sets out to alleviate the stress of such situations; identifying a route where parts can be acquired, and repairs can be managed cost-effectively. Solutions that work for everyone involved.
Ordinarily, total loss avoidance cases can present bodyshops with a fair amount of red tape. This is not the case with the TLA programme. Our team's expertise ensures that every stage in the process is straightforward and easy.
The benefits to your business
The discounts are offered at invoice value
Your admin time is kept to the absolute minimum
You can count on a quick response and offer from us
The TLA discount is for the whole basket as opposed to individual parts – potentially providing you with a larger overall saving
HOW THE TLA PROGRAMME WORKS
1 /07

2 /07

3 /07

4 /07

5 /07

6 /07

7 /07
Let's start with this fact… TPS National make the TLA process easy.
The TLA programme is a one stop shop offering parts at competitive prices. The process is simple and efficient with our team taking the time to get to know the way you work, meaning that we can work flexibly in a way that suits your business.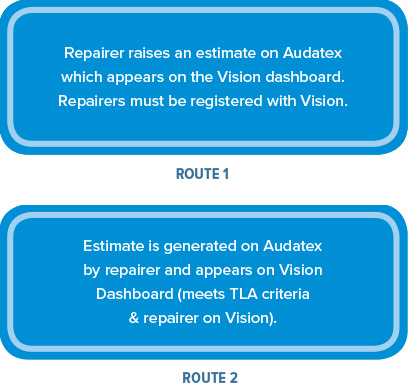 Previous
Next
CASE STUDY
A bodyshop recently came to us with a TLA enquiry for an Audi A3. An additional saving of £1,896.72 was needed to make the repair viable.