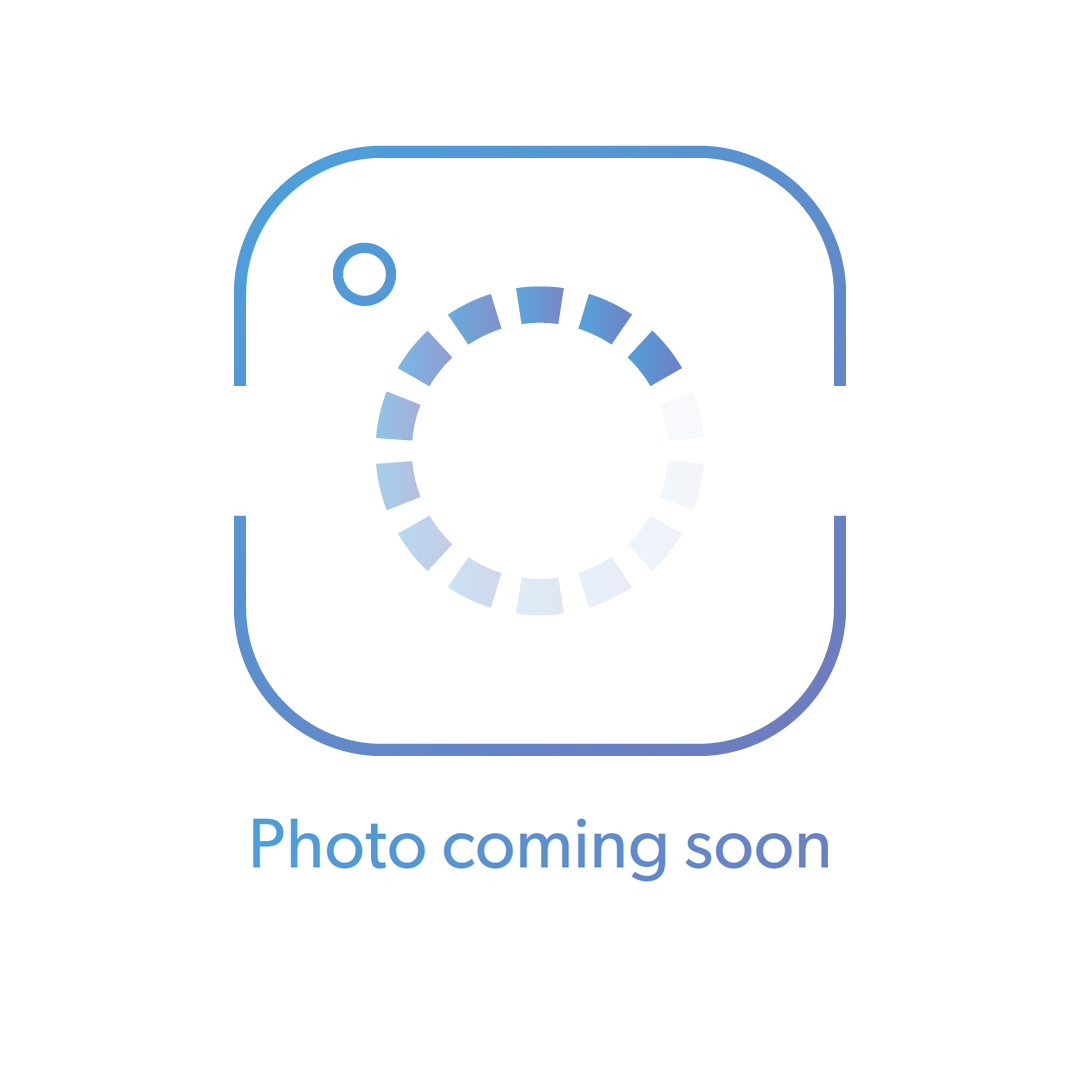 < Return to Terms and Conditions
&nbsp
Terms and Conditions of sale

1. Introduction
1.1 In these Conditions, unless the context otherwise requires:
"Conditions" means the standard Conditions of sale set out in this document together with any special terms agreed in writing between you and us;
"Contract" means any contract between us and you for the sale of the Goods formed in accordance with Condition 2;
"Exchange Unit" means a part sold by us which is part of our genuine exchange unit scheme;
"Goods" means original parts for Volkswagen Group motor vehicles that are manufactured by us or on our behalf and accessories and consumables approved by us (including any of them or any part of them);
"Our Agent" means the Volkswagen Group Trade Parts Centre described;
"We/Us/Our" Volkswagen Group United Kingdom Limited (registered number 00514809) whose registered office is at Yeomans Drive, Blakelands, Milton Keynes MK14 5AN and our associated Group companies;
"You/Your" means the person(s) placing an order for Goods.
2. Formation of contract
2.1 Unless varied under Condition 2.6, the Contract will be upon these Conditions, to the exclusion of all other Conditions.
2.2 Any quotation is valid for a period of 30 (thirty) days only from its date, provided we have not previously withdrawn it or changed our price or any discount you are entitled to in respect of the Goods the subject of the quotation during this period.
2.3 Each order or acceptance of a quotation for Goods will be deemed to be an offer by you to purchase Goods upon these Conditions. You must ensure that the terms of your order are complete and accurate. The Contract is formed when the order is accepted by us, by way of a written acknowledgement of order or delivery.
2.4 Our employees or agents are not authorised to make any representations about any Goods supplied to you. You acknowledge, by entering into this Contract, that you will not rely on any such representation which is not contained in our packaging or promotional literature.
2.5 Subject to Condition 3, you may not cancel the Contract once we have accepted it.
2.6 These Conditions may not be varied unless that variation is in writing signed by both you and our authorised representative. Our Agent is not permitted to agree variations to these Conditions unless each such variation is expressly authorised by us.
3. Your right to cancel goods ordered
3.1 When we accept your order, we will give you an approximate date when the Goods will be available for delivery or collection and will keep you informed of any change to such date.
3.2 If we fail to deliver on any agreed delivery date you may cancel the contract and we will return any deposit you may have paid to you in full.
3.3 Goods which have not been specially ordered can be returned for credit up to sixty days from the date of sale and on production of the relevant invoice provided they are in the original packaging and remain in a suitable condition for resale. No Goods may be returned for credit after sixty days from the date of sale. We reserve the right to charge a handling fee of 15% of the value of all items returned within twenty-eight days of sale. All items returned between twenty-eight days and sixty days of the date of sale will be subject to an handling fee of 15% of the value.
3.4 The following Goods may not be returned to us for credit:'
•(a) Goods which have been specially ordered at your request;
•(b) Electrical parts;
•(c) Glass parts;
•(d) Hazardous parts where the seals are not intact;
•(e) Hazardous/explosive parts (and any parts included in the Dangerous Goods Act) that are not in their original packaging;
•(f) Goods that have already been used or fitted;
•(g) Goods with damaged original packaging and/or which are not in a resalable condition;
•(h) Goods which were purchased as part of a promotion or marketing campaign;
•(h) any other Goods identified to you by us or our Agent.
4. Delivery
4.1 We will deliver the Goods to you using our normal delivery service or, at your request, by making them available for collection from our Agent. You agree to accept delivery of the Goods or to collect your Goods when you are informed that the Goods are available for collection. Delivery of Goods shall be deemed to have taken place when they are delivered to you or made available for collection.
4.2 We may deliver the Goods by separate instalments. Each separate instalment will be invoiced and paid for in accordance with the provisions of this Contract.

Each instalment will be a separate Contract and, unless specifically set out in these Conditions, no cancellation or termination of any one Contract relating to an instalment will entitle you to repudiate or cancel any other Contract or instalment unless otherwise agreed with us on a case by case basis.
4.3 Should you be unable for good reason to use our normal delivery service or to collect the Goods, we may arrange for delivery to take place at an address to be agreed with you. We reserve the right to charge a reasonable fee for this service.
5. Property and risk
5.1 You will bear any risk in the Goods from delivery, when you sign the invoice and/or delivery note or when you collect the Goods. Notwithstanding delivery and the passing of risk in the Goods you have bought or ordered from us, all such Goods shall remain our property until all monies owed by you in respect of them have been paid in full.
5.2 Until such time as the property in the Goods passes to you:

5.2.1 You shall hold the Goods on our behalf and for our benefit and you shall keep the Goods separate from other goods and properly store them to protect them and you shall insure them and identify them as our property;
5.2.2 We shall be entitled at any time to require you to return the Goods to us in their original unused condition.
6. Price
6.1 The price for the Goods will be our recommended retail price, less any discounts specified in the acknowledgement of order or in the invoice accompanying delivery, and is inclusive of packaging and carriage of the goods (using our normal delivery service) and exclusive of any value added tax or other applicable sales tax or duty.
6.2 Where Goods need to be ordered by us, we may require you to pay a deposit of a reasonable amount determined by us on account of the price. Your deposit will be deducted from the outstanding price of the Goods and will be returned to you if you cancel your order in accordance with Condition 3.
7. Payment
7.1 We will invoice you for the Goods on or at any time before delivery. Payment is due in pounds sterling before delivery unless you have an approved credit account with us, in which case you must pay in accordance with the terms of that account.
7.2 Time for payment will be of the essence.
7.3 If any sum payable under the Contract is not paid when due then, without prejudice to our other rights under the Contract, that sum will bear interest from the due date until payment is made in full, both before and after any judgment, at 4% per annum over Lloyds TSB bank plc base rate from time to time and we will be entitled to suspend deliveries of the Goods until the outstanding amount has been received by us and you will also be responsible for any reasonable bank charges, or other third party commission charges or other costs that we have incurred.
8. Exchange units
8.1 When you purchase an Exchange Unit, our invoice will include the value of an "Exchange Unit surcharge". In the event that you return the part replaced by the Exchange Unit to a Volkswagen Group Trade Parts Centre within 30 days of delivery of the Exchange Unit, we will credit you with the amount of the Exchange Unit surcharge provided that the part returned is a Volkswagen Group Original Part and it is confirmed by us to be in an acceptable condition upon return.
9. Warranty and repair
9.1 THIS CONDITION IS IN ADDITION TO YOUR OTHER RIGHTS RELATING TO DEFECTIVE GOODS GIVEN TO YOU BY LAW. These Conditions do not affect other rights granted by law that can not be excluded.
9.2 All Goods carry a warranty in respect of defects due to defective manufacture for a period of 2 years / unlimited mileage, from the date of purchase. Items with warranties in excess of 2 years will be advised to you at the time of purchase.
9.3 You must contact our Agent, any other Volkswagen Group Trade Parts Centre or a member of the Volkswagen Group Authorised Repair Network authorised to repair the vehicle for which the part has been purchased within 14 days from date of delivery or (where defect or failure is not apparent on reasonable inspection) in a reasonable time after discovery in respect of a defect in the quality or condition of Goods.
9.4 The defect or failure must be confirmed by you where you have suitable diagnosis equipment or, in other cases, a diagnosis service will be carried out by a member of the Volkswagen Group Authorised Repair Network. Where no defect or failure is established, you agree to pay a reasonable fee for the diagnosis service.
9.5 Where you raise a valid complaint, we will either replace the Goods (free of charge) or repair any defective Goods, at our option. This obligation will not apply where:

9.5.1 the Goods have been improperly installed or connected (other than by a member of the Volkswagen Authorised Network);
9.5.2 the Goods have been improperly altered in any way whatsoever, or have been subject them to misuse or unauthorised repair;
9.5.3 any maintenance requirements have not been complied with;
9.5.4 any instructions as to storage of the Goods have not been complied with in all respects; or
9.5.5 you have failed to notify us of any problem or suspected problem in accordance with Condition 9.3.

9.6 Any Goods which have been replaced will belong to us. Any repaired or replacement Goods will be liable to repair or replacement or refund for the unexpired portion of the 2 year period from the original date of delivery of the replaced Goods under the terms specified in this Condition 9.
10. Liability
10.1 The following provisions and the provisions of the warranty in Condition 9 set out the entire liability of us (including any liability for the acts or omissions or our agents) to you in respect of:

10.1.1 any breach of these Conditions; and
10.1.2 any representation, statement or tortuous act or omission including negligence arising under or in connection with the Contract.
10.2 Nothing in these Conditions excludes or limits our liability for death or personal injury caused by our negligence or for fraudulent misrepresentation.
10.3 Subject only to Condition 10.2 above, we will not be liable for any loss or damage whatsoever arising from any default which is due to any act of God, war, strike, lock out, industrial action, fire, flood or any event beyond our reasonable control.
10.4 YOUR ATTENTION IS DRAWN IN PARTICULAR TO THE FOLLOWING: Subject to Conditions 9, 10.1 and 10.2 above, we shall not be liable to you by reason of any representation or any implied warranty, condition or other term or (subject to Condition 9.1) any duty at law or under the express terms of the Contract for any loss or damage (whether for loss of profit, loss of business, depletion of goodwill or otherwise), costs, expenses or other claims for compensation whatsoever (whether or not caused by the negligence of our employees, agents or sub-contractors) that arise out of or in connection with the Contract and that are not the direct and reasonably foreseeable result of our act or mission or for any labour and fitting costs or expenses that you may incur in connection with Goods supplied under the Contract.
11. Miscellaneous
11.1 By submitting your order you allow us to use your personal details for the purposes of supplying goods (including passing your details on to couriers and other subcontractors) and for marketing purposes. We will not use your details for other purposes without asking your consent.
11.2 If any part of this Contract is held to be invalid, it will not affect the validity or enforceability of the rest of the Contract.
11.3 The formation, construction, performance, validity and all aspects of the Contract are governed by English law and the parties submit to the exclusive jurisdiction of the English courts.
11.4 If you should have any complaints about the Goods you have purchased or the service you have received (other than in relation to warranty claims under Condition 9) you should, in the first instance refer the matter in writing to the Parts Manager of the Volkswagen Group Trade Parts Centre where you purchased the Goods.
If they are unable to resolve the matter, you can contact our customer relations department by writing to us at Volkswagen Group United Kingdom Limited, Yeomans Drive, Blakelands, Milton Keynes MK14 5AN.