For this edition we have two ten-minute interviews for the price of one. We are chatting to TPS Glasgow North East's, Michael Dougan and TPS Hull's, Olivia Power.
Having both successfully completed the TPS Apprenticeship Scheme, they have now moved to full time TPS roles – Michael as Parts Sales Executive (PSE) and Olivia as Warehouse Operative – as they take the next steps on their career journey. They share their thoughts on what its like to make the move up from apprentice to a permanent role, why they enjoy what they do and their ambitions for the future.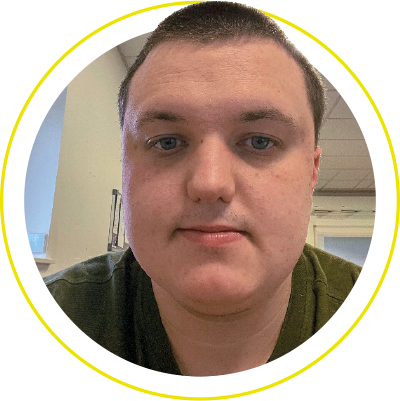 Michael Dougan
Parts Sales Executive
How long have you worked for TPS?
I joined TPS In August 2018, so I have been here for three years and seven months.
Tell us more about your PSE role and what you enjoy about working for TPS?
I am involved in taking phone calls, arranging sales and helping with promotions. However, sometimes I get involved in doing different things such as helping my Centre and Sales Managers with customer rebates. It's great as no two days are ever the same. I enjoy speaking with the customers, having a bit of banter and growing relationships.
You won the TPS Apprentice of the Year in 2020, tell us about that?
I couldn't believe it, have predicted it or thought it would be me. Once it was confirmed and had sunk in, I was just overjoyed at winning the award.  
What impressed the judges most about your nomination?
My Centre Manager put in the nomination and said, "I was a dream apprentice, who does very well in the PSE room, doing exactly what a PSE does and sometimes more." That's a great tribute and thanks to him for it. I helped out my Manager's mum during the lockdown, as she lived on my side of town, picking up prescriptions and groceries for her and he was very grateful for that. On a personal level, no matter what challenge I am faced with I always try to go above and beyond to sort it and I get recognised for that.
What are your interests/passions outside of work?
I'm a massive petrol head! I enjoy tinkering with my own car in my spare time, doing a bit of performance and tuning on it. I don't do it for car shows or anything like that, just for my own pleasure and enjoyment of working on the car.
If money was no object, what Volkswagen Group vehicle would you buy?
I would like to have a Porsche 911 turbo or a Mk2 Golf GTI.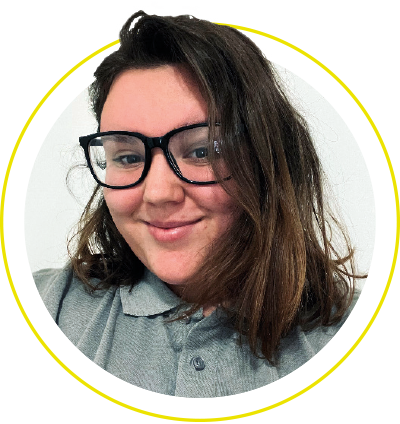 Olivia Power
Warehouse Operative
How long have you worked for TPS?
I Joined TPS In January 2018, straight from school and onto the apprenticeship scheme.
Tell us about your experience of the TPS apprenticeship scheme?
It's probably the best step I could have made career wise joining the apprenticeship scheme. I got to learn pretty much every aspect of working in a TPS Centre, from logistics, management, telesales, accounting and the warehouse, where I work now.
We also went once every eight weeks to the Volkswagens National Learning Centre, based in Milton Keynes. It was a great experience as we got the opportunity to meet up with other apprentices from other Centres and I have made some lifelong friends from going there.
What do you do in your current role?
I am part of the warehouse team, with Jason and me as Warehouse Operatives and Mike, the Warehouse Manager. We pick and sort the parts for customer deliveries, work closely with the drivers and help to ensure the whole process runs smoothly and on time. I really enjoy the day to day of working here and it's really helped expand my parts knowledge.  
What do you enjoy about working for TPS and what are your future ambitions?
The team is brilliant to work with. It's a bit like a family here and we have created quite a bond together within the team. It's great to know that when you are going into work each day, that you are going into such a great environment. There is also a lot of opportunity to progress your career here. The next step would be to become a supervisor or manager and move up the career ladder in the business.
What are your interests/passions outside of work?
I enjoy doing a lot of walking, crosswords and Sudoku puzzles. Just the simple things in life, really.
If money was no object, what Volkswagen Group vehicle would you buy?
It would have to be the Audi R8 V10 quattro. It's such a great car and a brilliant brand.