Will the reported rise in the average age of cars impact the independent garage sector?
Curtis Hutchinson reports
With new car sales hit hard by the COVID lockdowns and now the semi-conductor shortage, owners are holding on to their vehicles for longer, increasing the average age of cars in use on UK roads.
The Society of Motor Manufacturers and Traders' (SMMT) latest Motorparc data found the average age of cars rose to 8.4 years old in 2020, up from 8.0 years in 2019, resulting in the oldest car parc since its records began 20 years' ago.
This means the average car on UK roads was built in 2011, with almost 10 million cars in service since 2008 or earlier.
The size of the parc grew to 35,082,800 cars, the second year in a row that total had exceeded 35 million. The increase was at the expense of the new car market which plummeted by almost 30% in 2020 to just 1.63 million, marking an unparalleled shortfall of 680,000 units.>
The ageing parc is likely to grow further with the semi-conductor shortage expected to impact the supply of many new car models across all manufacturers throughout the remainder of this year and into 2022, prompting buyers to switch from new to used.
This growing appetite for used cars is illustrated by a What Car? survey in June which found nearly a third of in-market new car buyers (29%) had switched to used purchases, with 17% citing frustrations over long delivery times of new vehicles.
According to Stuart James, director of the Independent Garage Association, garage owners are not anticipating an influx of older cars heading to their workshops because they are already their bread and butter vehicles. However, the need for replacement parts, servicing and repair work will increase, presenting some welcome opportunities.
"I've had extensive conversations with garages about the ageing car parc and the feeling is that the increase in age is not that much, so will not make a difference," he said.
"However, the fact that owners are keeping hold of older cars means some are prepared to spend a little bit more to keep them longer and that is showing a small benefit for garages"
James also believes some garages will benefit from a growing trend among main dealers to retain and sell older part-exchange models, often from outside of their franchise, which previously would have been sent to auction.
"Just because they've bought a car from a franchised dealer doesn't make them a franchised customer," he said.
Instead, James believes these sales present garages with an opportunity for more throughput with owners choosing the convenience and affordability of independents over loyalty to the dealer they buy from.
He also says independent garages could benefit from the number of disruptors now offering online used car sales platforms.
"They're selling direct to consumers and a lot of these buyers will already have a local garage that they will continue to use. Consumers don't want to go any further than the end of their road to get their car serviced and that's where independents have always scored high," said James.
Maintaining older cars is the core business of family-run Avia Autos in Bridgend, Wales, owned by Hayley Pells, who is noticing a small but welcome increase in enquiries from new customers.
"We've always had more than the average number of older vehicles presented to our workshop. We're seeing an increase of new enquiries from motorists who are looking to find a regular workshop to look after their needs and the age for these vehicles generally follows the national trend," she said.
In response to owners retaining their cars for longer in the current climate, Pells has taken to Facebook to highlight the typical issues they should be aware of and how using a local garage can help resolve them.
"As motorists seek to continue with their current private transport solution instead of replacing, they may be more interested in preventative maintenance. At our workshop we have started a social media campaign that does not directly sell specific services, rather it explains regularly presented aspects of repair, showcases workshop processes and offers tips for motorists to look out for.
"There is an opportunity to develop a rapport with motorists who may not have considered keeping a vehicle for longer.
Communication through social media is an excellent way to develop this," she said.
These regular posts show some of the typical repairs being undertaken in the workshop, enabling owners of older cars to appreciate the need for regular servicing work to identify any ageing parts that need replacing.
Aside from the ageing car parc, an issue independent garages are addressing on a regular basis is maintaining vehicles that have been under-utilised or SORN as a result of the pandemic. Encouragingly, these jobs are often prompted by owners making sure their vehicles are roadworthy.
"Our workshop is seeing a decrease in the number of vehicles presented, but out of those vehicles more work is performed and this is at the behest of the owner; I haven't had to explain the need for a pollen filter replacement for over a year.
"The main consequence of under-use has been a heightened awareness of possible failure. Also, reduced availability of parts and other services has created more of a sense of urgency that repairs should be completed earlier, in case unavailability takes a vehicle out of action," said Pells.
Ultimately, independent garages specialise in taking care of older vehicles and with the UK car parc showing every sign of further ageing, they are ideally placed to play to their strengths by making sure they have immediate access to replacement parts regardless of brand or age.
Curtis Hutchinson is a B2B motoring journalist and former editor of Motor Trader and Company Car.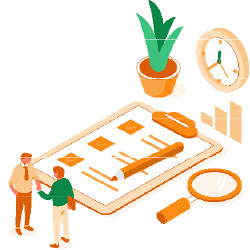 Company car contract extensions
Disruptions to delivery times in the new car market, initially caused by the COVID lockdowns and now compounded by the semi-conductor shortage, have prompted some businesses to run company cars beyond their traditional three or four year cycles, presenting an opportunity for independent garages with fleet contracts to carry out additional servicing work and first MOTs.
"There are a lot of fleet operators out there who use independent garages for services and repairs because of the number of locations and their locality," said Stuart James, director of the Independent Garage Association.
"However, some fleets are finding it challenging to source the right cars for their businesses at the moment so are holding on to their cars for another six or 12 months. Ultimately, garages sell hours, so after all the disruptions they've faced, any additional work like this is welcome," he said.