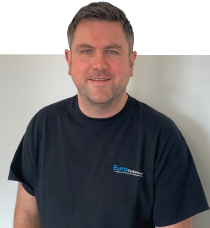 Gareth Davies is Managing Director of Euro Performance, an independent garage specialising in Volkswagen, Audi, SEAT and ŠKODA brands. First established in 2004, Euro Performance has over 17 years' experience in providing high quality servicing, repairs and fault diagnosis for German branded vehicles.
The site, located in Llantrisant, South Wales, hosts a modern, well-equipped workshop comprising seven vehicle repair bays, a commercial vehicle repair bay, a class 4 and 7 Automated Test Lane MOT Bay, and a full OEM Approved Vehicle alignment bay.
Gareth chats with Insider about how the TPS ServiceCam product has proved a huge success, helping to build trust with customers and aid transparency on the repairs process.
TPS ServiceCam was successfully piloted last year across selected independent garage customers, including Euro Performance.
The ServiceCam personalised video software system allows garages to create recorded 'walk around' videos to send to customers to outline repairs, servicing requirements and other essential work on their vehicles.
Gareth said: "We had the opportunity to get a feel for the ServiceCam during the pilot project and our team was impressed with the system. Since then, we have used ServiceCam full time in the business, and it has revolutionised how we repair cars and the service we provide to our customers.
"It has two main benefits to our business. Firstly, given recent times with the pandemic, it has removed the need for consumers to actively visit the business, be there on site and face to face with the technician. It's provided a lot of reassurance for customers and ties in with the other major benefit, building trust with customers.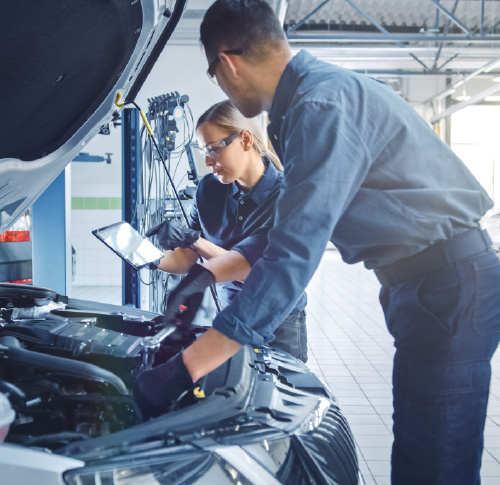 "ServiceCam enables us to have better and more transparent conversations with customers about repairs on their vehicles. For instance, customers have the opportunity to watch their repair video multiple times if required, which gives them a lot longer to think about the repair and not having to base a decision on one conversation with the technician.
"A detailed walk through of the repair helps lend an acceptance from the customer to the size and cost of the repair required and makes them more likely to give the go ahead for the work to be done. We are seeing a lot of that now, particularly as the economic uncertainty brought by the pandemic starts to diminish and people are more prepared to spend on repairs for their vehicles.
"It also ties in with the age of the cars we are seeing coming into the workshop. There have been a lot of reports about an ageing vehicle car parc and we are certainly seeing it.
"Since the end of the lockdown, we have seen a huge increase in repairs and routine maintenance jobs and a lot of them are older vehicles. I think part of this is being driven by rising used car prices, with those holding onto their older vehicle now seeing it as an asset rather than a burden. They are therefore prepared to invest in repairs to hold the value of the car, should they choose to sell it at a later date in what is a buoyant market.
"ServiceCam is another great example of how TPS always goes the extra mile to help us as a business. It's quickly become an important part of our armoury in demonstrating customer value, helping to establish a rapport and build up customer trust.
"I would definitely recommend to other independent garages to give it a go and try it. The numbers through the dashboard show the financial boost ServiceCam offers and it's another important step in the digitalisation of the aftermarket, something none of us can ignore or avoid.
Most importantly, the real-world feedback from customers when they've either collected their vehicle, or they've given feedback on the video through the system speaks volumes about how important it is to us as a business."