Part of Volkswagen Group UK
Supplying Genuine Volkswagen Group Parts to the trade since 2006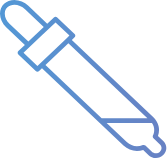 Paint Code Lookup
To find the paint code for your Volkswagen Group UK vehicle, please enter your Vehicle Registration Number or VIN.
Information correct as of 01/02/2023.
Only suitable for Volkswagen Group vehicles and should be used as a guide only. Please be sure to check colour before application. TPS and The Volkswagen Group take no responsibility for incorrect colour matches. Colour returned will relate to the original body colour of the vehicle when it was registered by the manufacturer. If the registration plate for the vehicle has been changed since originally being registered, try using the VIN instead.
Please contact your local TPS Centre for further information.