Part of the Volkswagen Group UK
Volkswagen | Audi | SEAT | ŠKODA | CUPRA | Volkswagen Commercial Vehicles
To place your order, speak to your local TPS Centre
TPS reveal first photos of Matt Edwards' BRC title challenger in stunning new livery
Added 21.04.21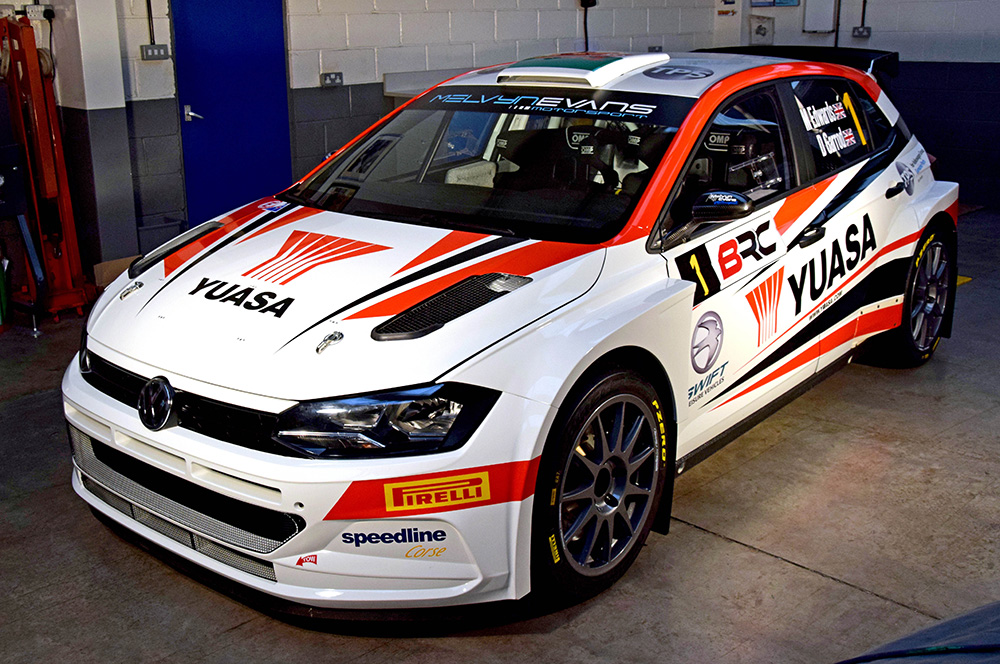 TPS has revealed the first pictures of the real-life livery of Matt Edwards' British Rally Championship Volkswagen Polo R5. 
The announcement follows the launch of the hugely successful digital Yuasa Rally livery for Matt Edwards E-sports Championship in DiRT 2.0, which includes the TPS logo featured on the new rally car.
Striking images have been released giving the first glimpses of the actual car Double British Rally Champion Edwards will use to compete in the 2021 BRC season. The reigning champion and co-driver Darren Garrod are set to pilot the all-new Polo at rounds across the England, Scotland and Wales, as they challenge for an historic third title following dominant championship wins in both 2018 and 2019.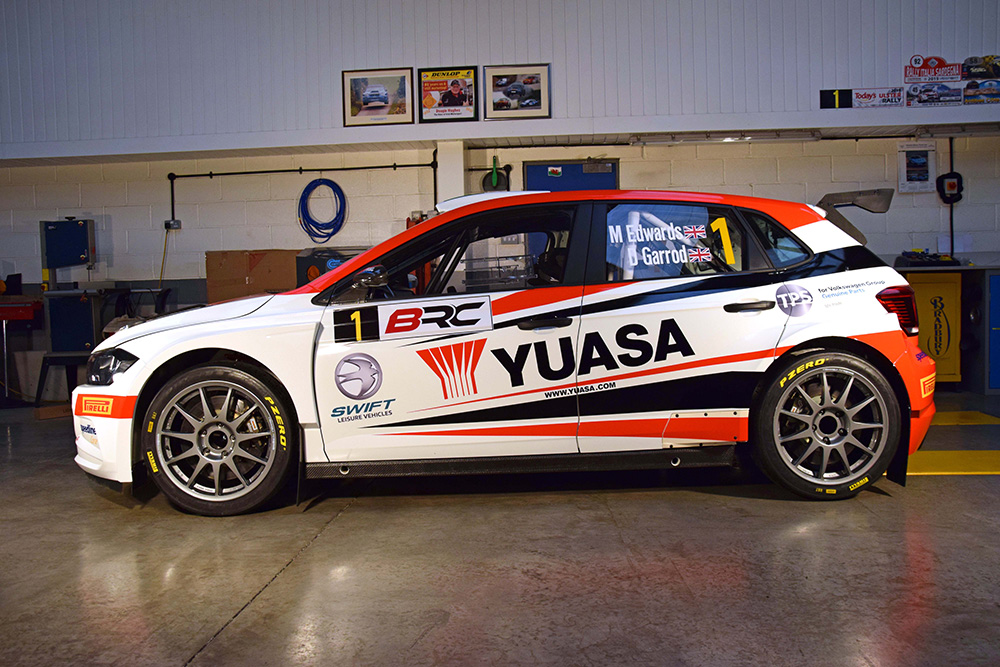 In addition to the fresh new images, Yuasa have also revealed a dramatic promotional video for Edwards' new Polo ahead of the season. To view it, follow Yuasa Battery on Facebook, Twitter or Instagram.
Computed generated images of the R5 were released on 31 March inside Codesmasters' award winning game, DiRT Rally 2.0. Players were able to download the distinctive red, white and black livery and race with it themselves over a three round online championship with prizes being awarded, including a passenger ride with Matt Edwards.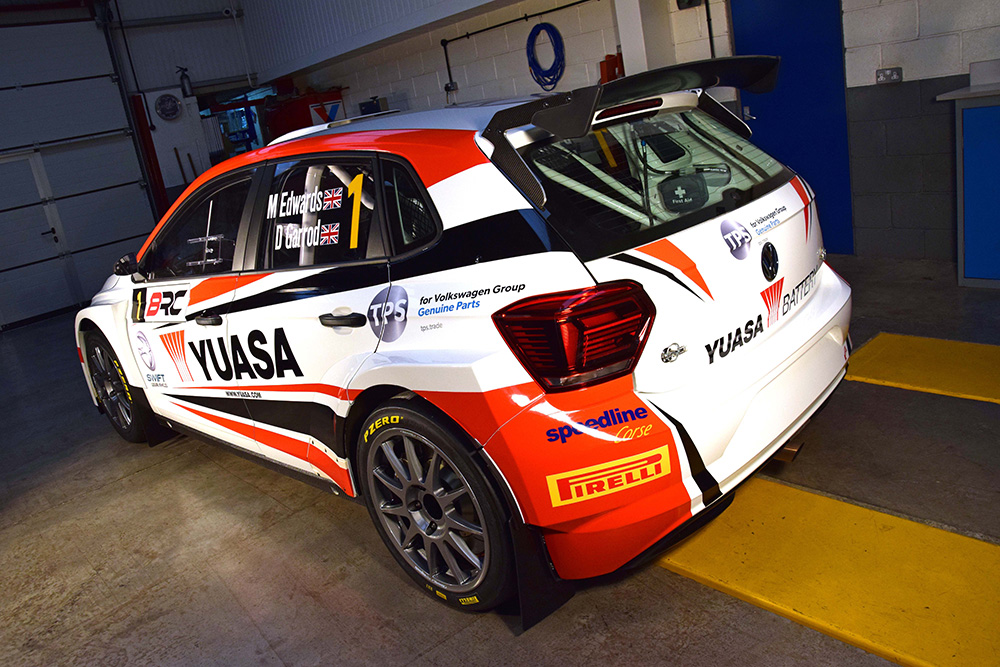 The battery brand is joined by both Swift and Volkswagen Group parts giant, TPS with all three brands excited to support Edwards in his 2021 British Rally Championship campaign. 
Michelle Masterton-Smith, TPS Marketing Manager, said: "Launching the livery for the Matt Edwards Volkswagen Polo R5 British Rally Championship car inside a video game was ground-breaking, and it was great to be involved in such an innovative event.
"Now seeing the new real-life livery for the Matt Edwards Volkswagen Polo R5 British Rally Championship car is very exciting and we look forward to seeing Matt and the car compete in this years' championship."
Jon Pritchard General Sales & Marketing Manager at GS Yuasa Battery Sales UK said: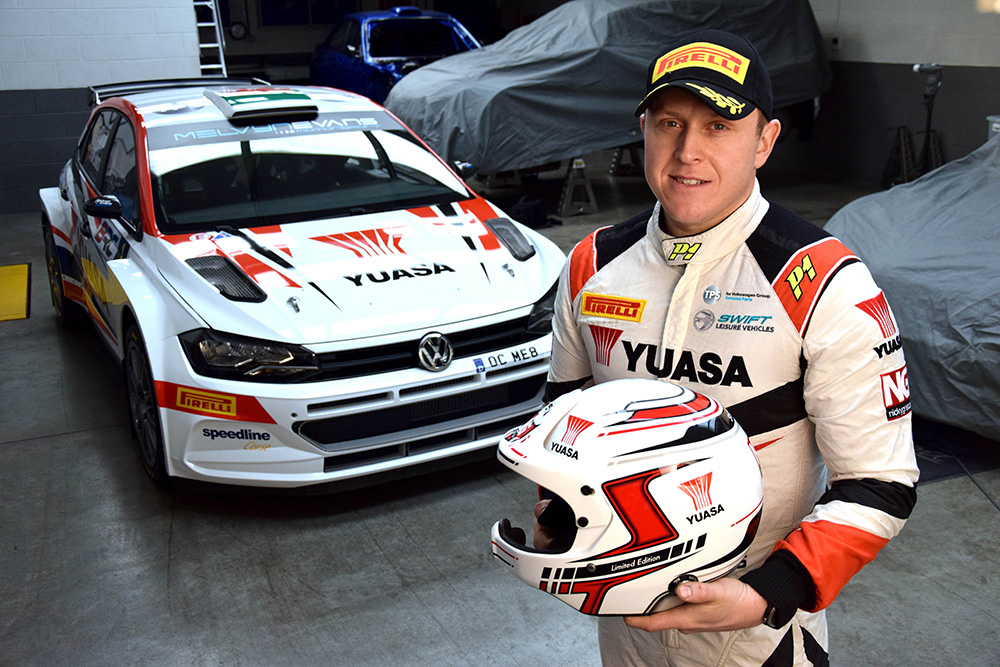 "We're thrilled to reveal the final images for Matt Edwards' 2021 BRC car. We have loved seeing everyone getting involved and race with it inside DiRT 2.0, so it's great to be able to show the real-life machine to fans.
"We are proud to be support Matt for a third season, his results over the last few years have been hugely impressive so continuing our support as he challenges for his third championship was an obvious one for us. We wish Matt & Darren all the best for the 2021 season."
Matt Edwards added: "I'm very excited to finally uncover my new Volkswagen Polo R5 livery in real-life. The reaction we have seen from our E-sports Championship has been great. I've really enjoyed competing against the fans and seeing some very competitive stage times.
"Now I just can't wait to get out in the Polo for real. It's been a while since driving a rally car in anger but I'm very focused and ready to take on the new season!"
Matt & Darren will be testing at Sweet Lamb in Wales next month before the first round of the rally championship gets underway at Oulton Park on 31 May. To stay up-to-date with all future updates from Yuasa, visit www.yuasa.com